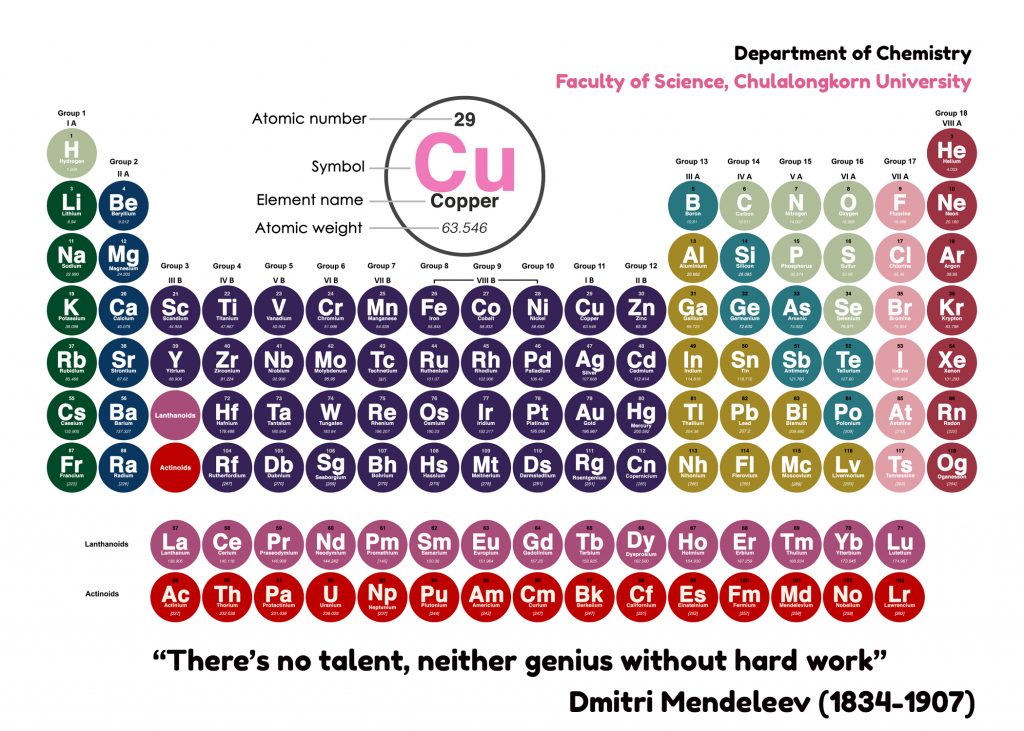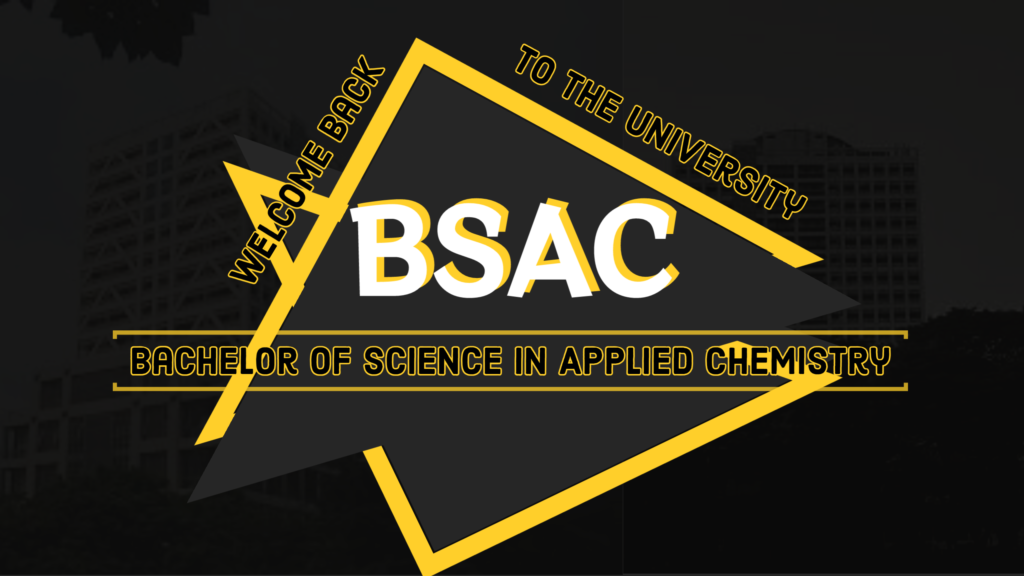 Welcome back to Chulalongkorn University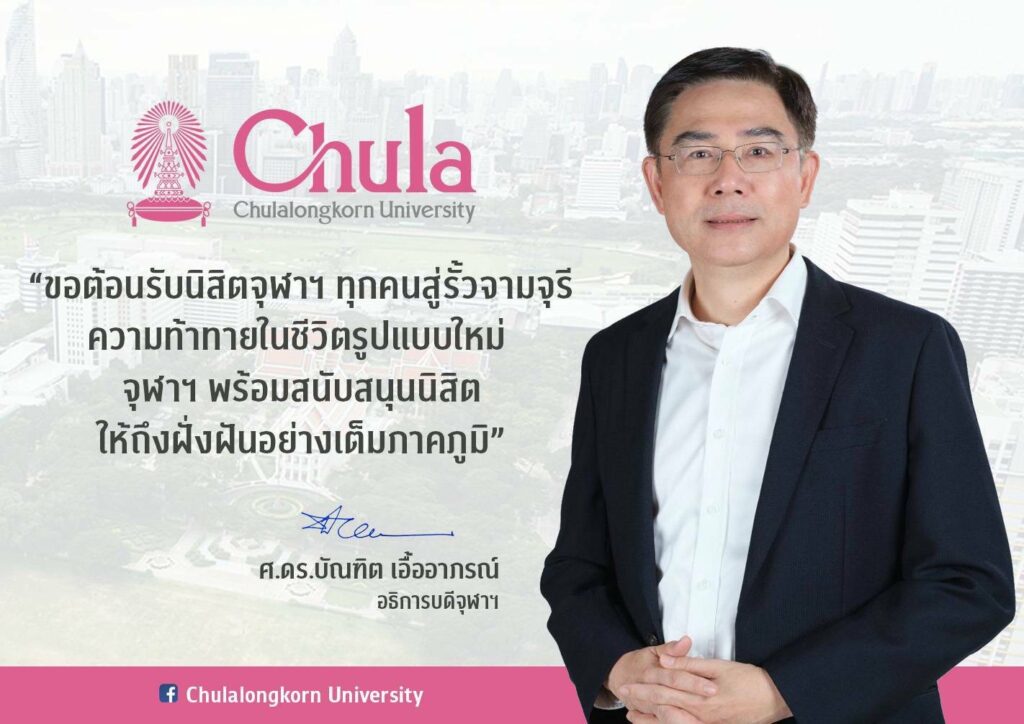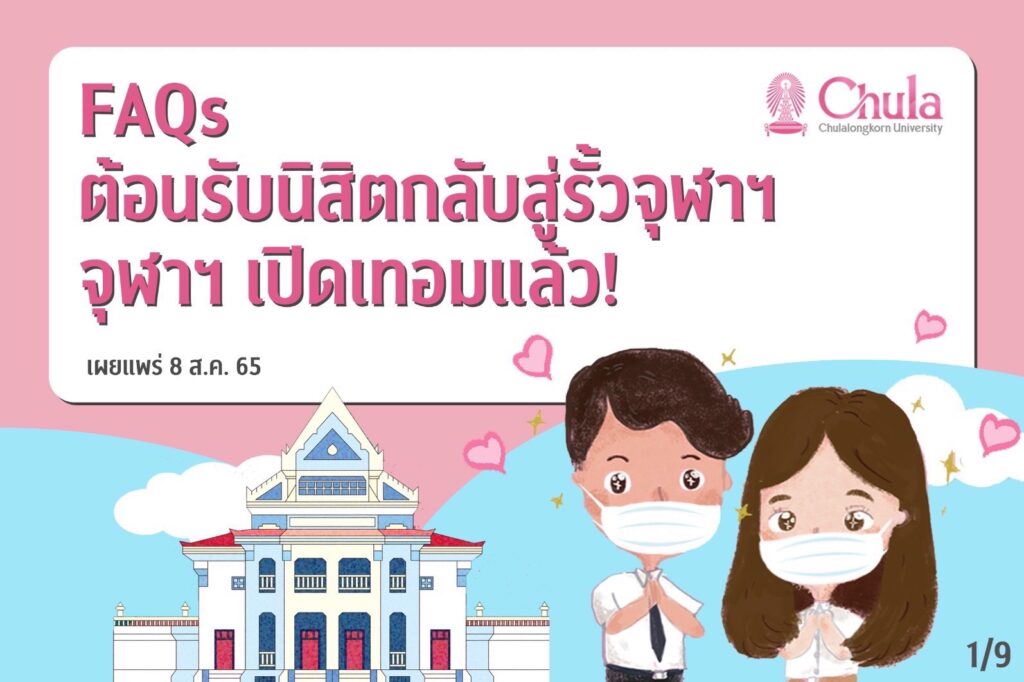 FAQs: Welcome Back to Chula!   
1.Q: Will there be classes onsite?
A: Classes can be conducted 100% onsite. However, each faculty may consider any other appropriate options which are most beneficial for the students.
2.Q: What are the COVID-19 prevention measures?
A: The universal COVID-19 prevention measures are implemented with additional measures specified by each faculty. Please go to www.chula.ac.th/en/covid-19 for further information.
3.Q: Are the Chula services and facilities operated?
A: Yes. All services and facilities, including Chula bus, Muvmi, canteens, libraries, and etc., are fully operated.
4.Q: Will Chula students be able to organize activities?
A: Yes. But there must be measures to ensure the prevention of the spread of COVID-19 as announced by the Student Affairs.
5.Q: What should I do if my ATK test result is positive?
A: Depend on the level of your symptom. Please see https://www.chula.ac.th/en/news/78251/.
6.Q: Do I have to self-quarantine if someone in the class has COVID-19?
A: You do not need to self-quarantine if someone you have had close contact with has COVID-19 but please make sure you have kept monitoring yourself for any symptoms.
7.Q: Do you have any tips to avoid COVID-19?
A: Yes. Please follow us via CU NEX and www.chula.ac.th/en/covid-19.
#ChulaMissesYou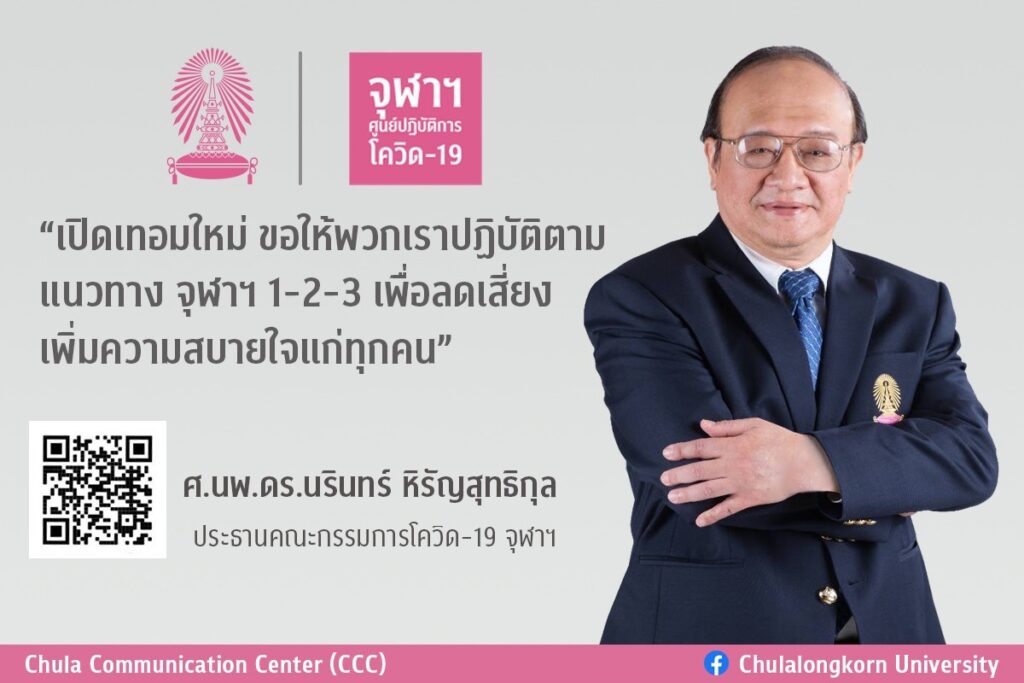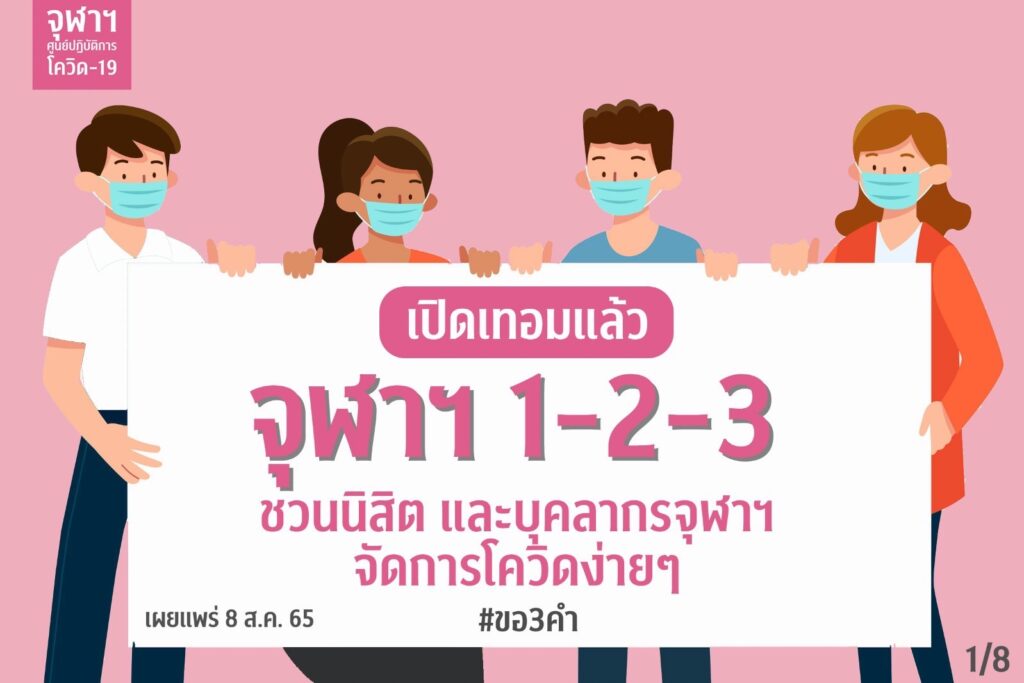 Class and Examination Schedule
Semester I - Academic year 2022
Semester II – Academic year 2022