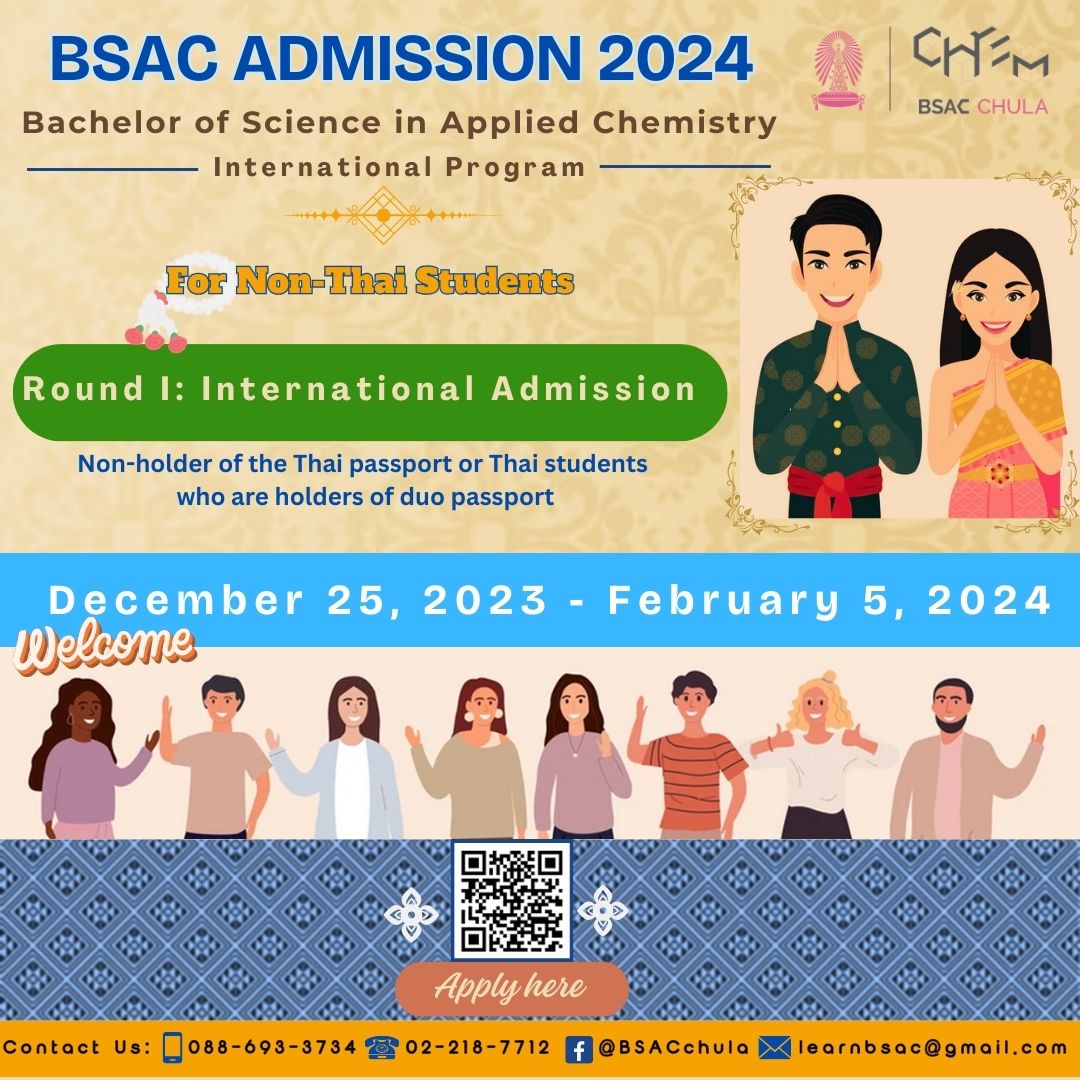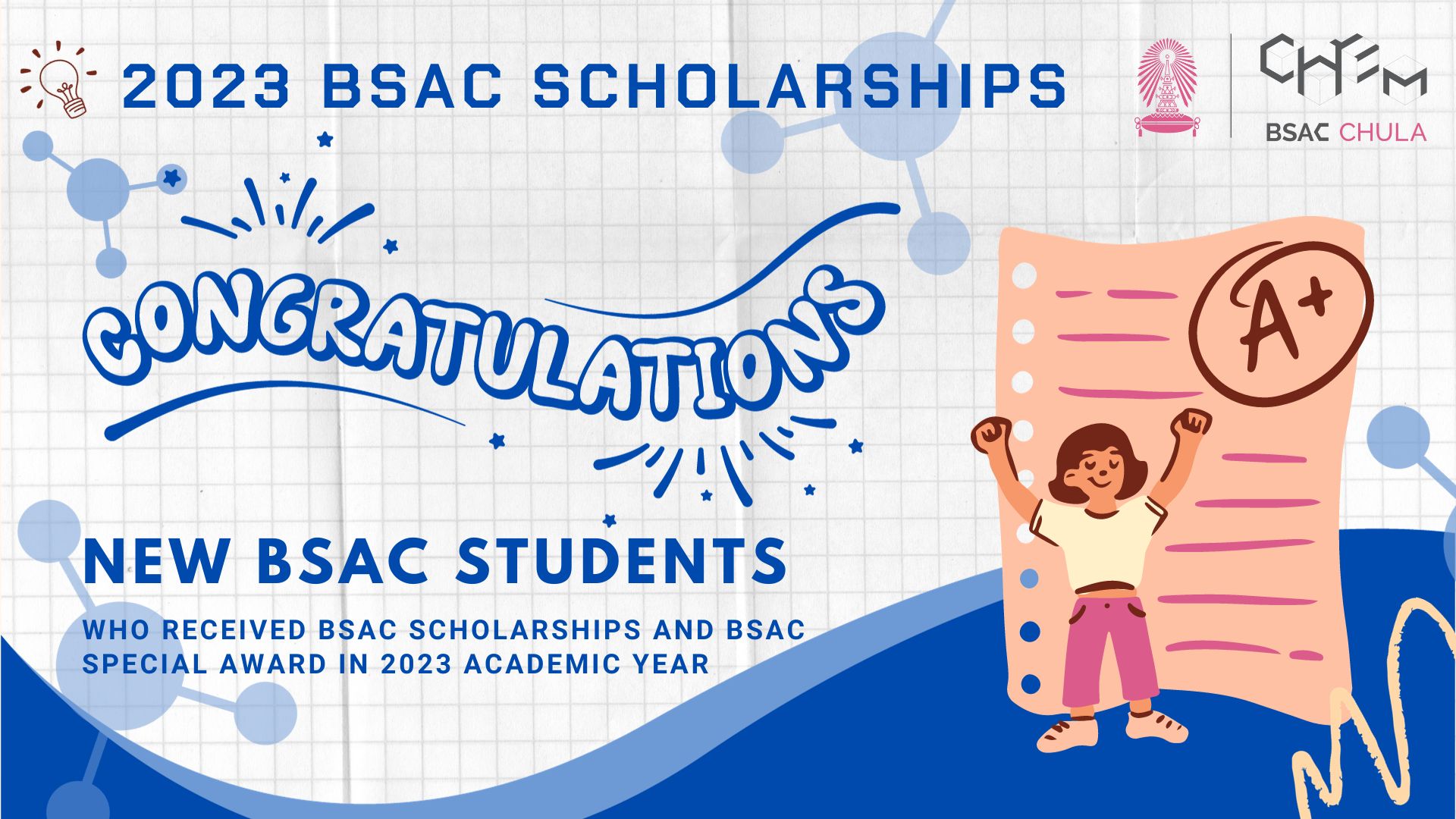 Imagine about your life
Dream of your future
Follow your passion!
The program emphasizes on the integrated chemistry education by applying theoretical chemistry concepts to practical applications and to the challenges posed by the needs of local and international business.
Interactive Science and Social Project, ISSP
In great learning environment, students work as a team addressing real world problems with applications in chemistry and come to understand how to maintain a balance between technology, society, and human needs.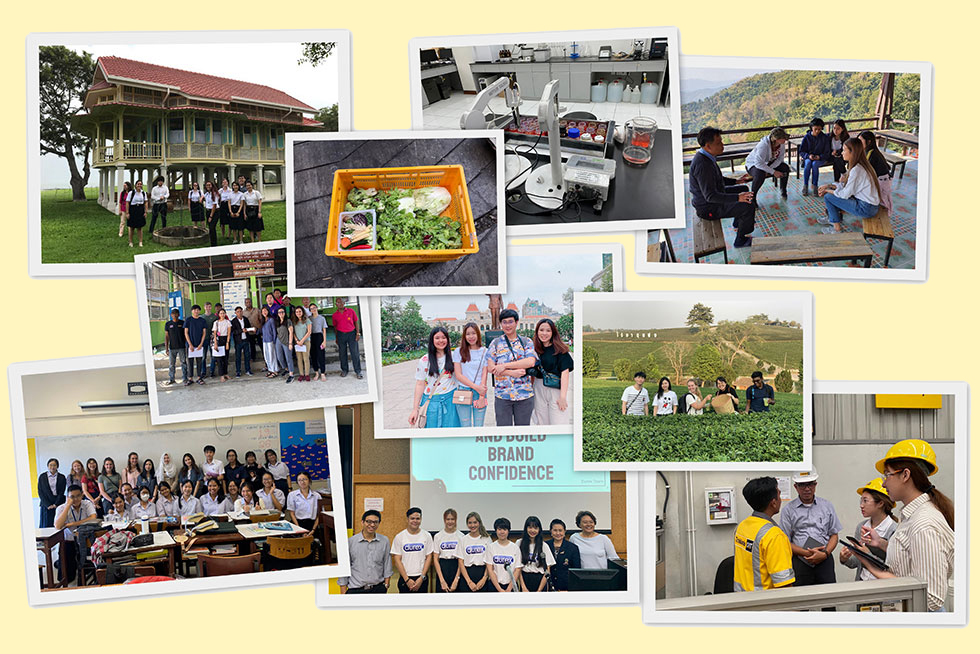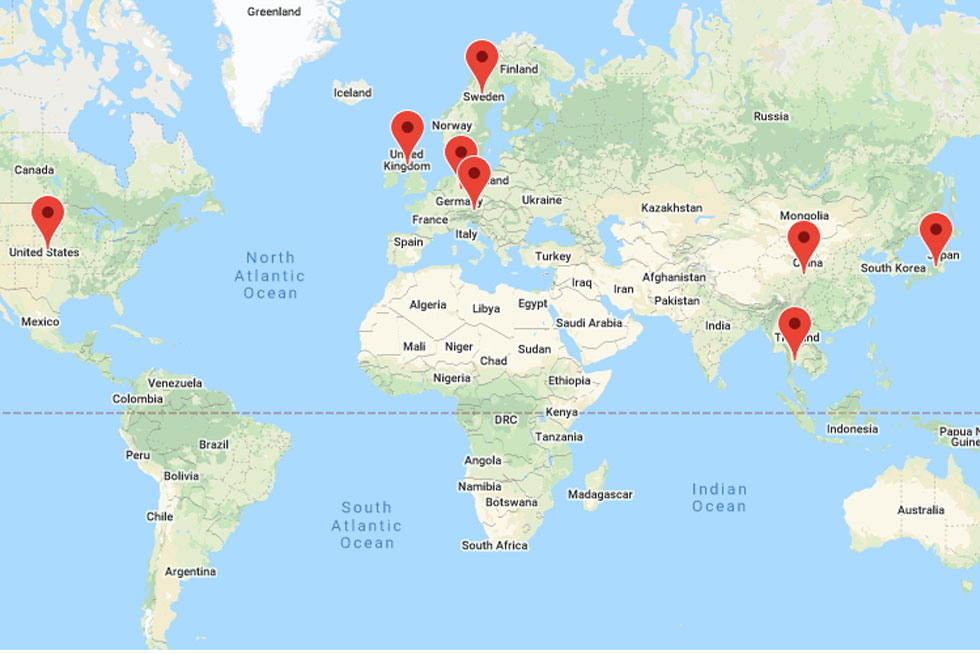 Research Experience Abroad
BSAC students are encouraged to participate in the Student Exchange Program by spending at least one semester oversea at institution of their choices.
It is mandatory and designed to supplement and enrich the undergraduate education. This is an opportunity for students to apply their classroom knowledge and theoretical concepts to real-world situations.
The excellent and innovative applied chemistry program is offered in industrial chemistry management, materials chemistry, environmental chemistry and cosmetic chemistry and entrepreneurship.
BSAC Program: 2023 Virtual Open House
Overview of the BSAC program and our highlights.